Waterproofing: Keeping Water Away From Your Foundation
There are several materials to choose from when it comes to waterproofing a roof. Our technician will provide you with a free estimate and the best action for your waterproof service, which includes picking the right material to be used. All the materials we use for waterproofing such as liquid applied membranes and coatings are certified and used by professionals only. Before we start the waterproofing service, our team cleans up the roof and ensures all debry is out of the way before applying the sealant material. Here is what sets us apart:
Waterproofing a Flat Roof
The correct materials or coating are crucial in sealing a flat roof from damages and water leaks. Some coatings are made to protect mostly from UV rays, some are made to protect from water and different other ones. Our technicians are experienced and have the skills to provide exceptional roofing services for the Southern Ontario Area and Greater Toronto Area. We provide several other maintenance services to ensure your roof lasts longer:
Emergency Roofing Services
We provide permanent roofing repairs so that your roofing foundation remains intact. However, when emergencies such as leaks and weather damages occur we can implement temporary roofing solutions until a solid plan can be developed to fix the damage. To ensure your roof is leak free, consider waterproofing with Hamati Roofing LTD, as we provide the best service possible.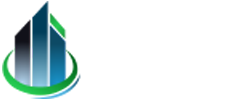 We always deliver 100% customer satisfaction and high quality work without any compromise, just like we've been doing for over 25 years.
© Copyright 2023. All Rights Reserved by HAMATI ROOFING LTD