Roof Emergencies and Repair
Roofing Emergency Services by a Leading Roofing Company
The roof is exposed to all weather phenomenon and other hazardous conditions that can impair a business owner. Storms, snow damage, free falling trees, fire, etc. are issues that can damage your roof. There are several steps to take in order to have your roof repaired immediately and prevent any further damage to your foundation. Hamati Roofing LTD., offers emergency roofing services within 24 hours so you can have peace of mind in regards of your property. Our technicians can also provide a temporary and fast solution to keep you going until a more sophisticated and comprehensive plan can be developed. Here's what sets us apart from all other roofing companies:
Emergent Commercial Roofing Services in the Southern Ontario Area
The most reported emergency roofing service is due to weather conditions, which is why Hamati Roofing offers roofing repairs that are emergent. Storms that have strong wind and heavy rain can damage your roof overtime and cause leaks that can damage the foundation and impair your business daily routine. Acting fast and immediate is very important, therefore we provide temporary roofing solutions so we can come up with the best long term plan to fix the damage. Needless to say, here are a few of the emergency services we offer:
Emergency Roofing Services
We provide permanent roofing repairs so that your roofing foundation remains intact. However, when emergencies such as leaks and weather damages occur we can implement temporary roofing solutions until a solid plan can be developed to fix the damage. Roofing leaks and other damages can impair your business, therefore we provide emergent solutions for all our clients in Southern Ontario.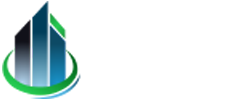 We always deliver 100% customer satisfaction and high quality work without any compromise, just like we've been doing for over 25 years.
© Copyright 2023. All Rights Reserved by HAMATI ROOFING LTD