Commercial Roofing Solutions
Commercial Roofing Solutions
Commercial Roofers in the Southern Ontario Area
Hamati Roofing LTD, works throughout all Southern Ontario including the Greater Toronto Area by providing top quality roofing services. We work closely with our clients to ensure their roofing necessities are covered so they can continue their daily business. The lifespan of the roof depends on the materials, maintenance and how well the roof was initially built, therefore we offer roof inspections and audits. Our professionals provide a thourough inspection and then estimate the damages observed. Afterwards a comprehensive plan is developed to ensure the best results. These are the core qualities we offer on all our projects:
Commercial Roofing Services with 25+ Years of Experience
We have worked in commercial roofing for decades, providing the best roofing services in the Southern Ontario Area. Depending on the project, we put our clients needs first and we suggest the best possible plan. We approach each roofing project with dedication and professionalism, to ensure the quality of the material and work on every roof meets the expectations. Needless to say, here are a few of the services we offer for commercial roofing:
Emergency Commercial Roofing Services
We provide permanent roofing repairs so that your roofing foundation remains intact. However, when emergencies such as leaks and weather damages occur we can implement temporary roofing solutions until a solid plan can be developed to fix the damage. Roofing leaks and other damages can impair the business nature tremendously, therefore we provide emergent solutions for all our clients.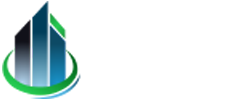 We always deliver 100% customer satisfaction and high quality work without any compromise, just like we've been doing for over 25 years.
© Copyright 2023. All Rights Reserved by HAMATI ROOFING LTD