One Roofing Company For All Your Roofing Services
At Hamati Roofing LTD, we work to provide the best quality roofing services for all areas located within Southern Ontario. We provide our clients with complete roofing services from repairing to restoration all the way to maintenance and re-roofing. Other than major roofing repairs we provide our clients with:
We Do it All for Your Roof
Our 25+ years of experience in roofing services gives us the ability to supply the Southern Ontario area with the very best roofing proficiency for any project. We work with our clients in developing a vision for their desired goal and come up with a plan to bring that vision to life. We take on each roofing project with both commitment and competence to ensure that both the quality of the material and the services provided are of the upmost superiority. Some other miscellaneous services we offer to accommodate all of our clients:
Emergency Roofing Services in the Southern Ontario Area
We provide permanent roofing repairs so that your roofing foundation remains intact. However, when emergencies such as leaks and weather damages occur we can implement temporary roofing solutions until a solid plan can be developed to fix the damage.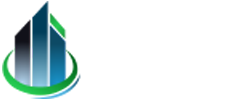 We always deliver 100% customer satisfaction and high quality work without any compromise, just like we've been doing for over 25 years.
© Copyright 2023. All Rights Reserved by HAMATI ROOFING LTD